ASEAN Secretariat News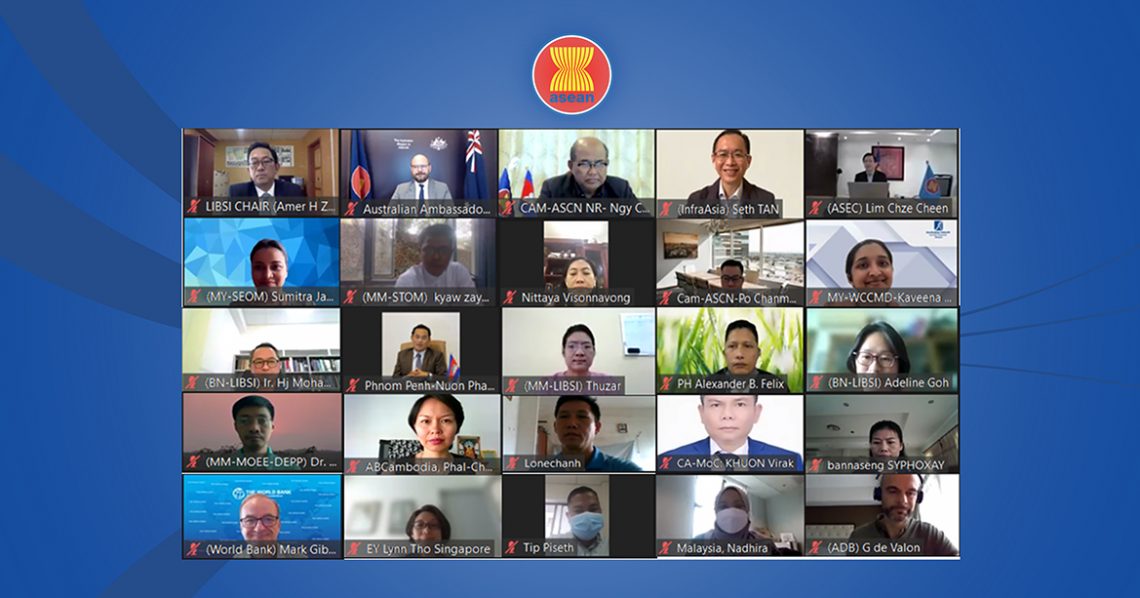 12 October 2021
ASEAN discusses impacts of COVID-19, future priorities on sustainable infrastructure
JAKARTA, 12 October 2021 - Today, the Lead Implementing Body for Sustainable Infrastructure (LIB-SI) conducted a Regional Workshop as part of the project on Assessment of Future Sustainable Infrastructure Trends and Priorities in a Post-Pandemic ASEAN.
The workshop brought together more than 190 participants, including representatives from ASEAN Sectoral Bodies, Dialogue Partners, Sectoral Dialogue Partners, Development Partners, as well as multilateral development banks and the private sector.
The COVID-19 outbreak has impacted infrastructure development, as resources were channelled to address immediate needs and priorities. Responding to these challenges, the project aims to identify future infrastructure priorities that support socio-economic recovery, strengthen resilience, and seize opportunities, as well as make recommendations to determine the suitability of infrastructure projects for future inclusion into the Initial Rolling Priority Pipeline of ASEAN Infrastructure Projects.
The Initial Pipeline, which was announced at the sidelines of the 35th ASEAN Summit in Bangkok, November 2019, aims to help ASEAN Member States assess and prioritise infrastructure projects that could contribute to regional connectivity.
"The unfolding of the pandemic over the last 18 months has taught us new priority areas to further enhance sustainability in infrastructure and I believe this is the main agenda of todays workshop - to enhance the selection of the future rolling-in and -out of pipeline projects in line with the post-pandemic COVID 19 needs," said Awang Haji Amer Hishamuddin Zakaria, Chair of LIB-SI and Permanent Secretary of Brunei Darussalam's Ministry of Development. "This will certainly improve the road to economic recovery for the ASEAN region and hopefully attract more foreign direct investment opportunities," he concluded.
At the workshop, participants discussed interim findings from various stakeholder consultations held prior to the workshop, preliminary recommendations on post-pandemic infrastructure priorities, as well as opportunities and challenges to sustainable infrastructure and socio-economic recovery in ASEAN.
Themed panel discussions, breakout group sessions, and the diversity of participants allowed for exchanges of fresh ideas and perspectives that contributed to the success of the workshop.
The project on Assessment of Future Sustainable Infrastructure Trends and Priorities in a Post-Pandemic receives support from the ASEAN-Australia Development Cooperation Program Phase II.