ASEAN Secretariat News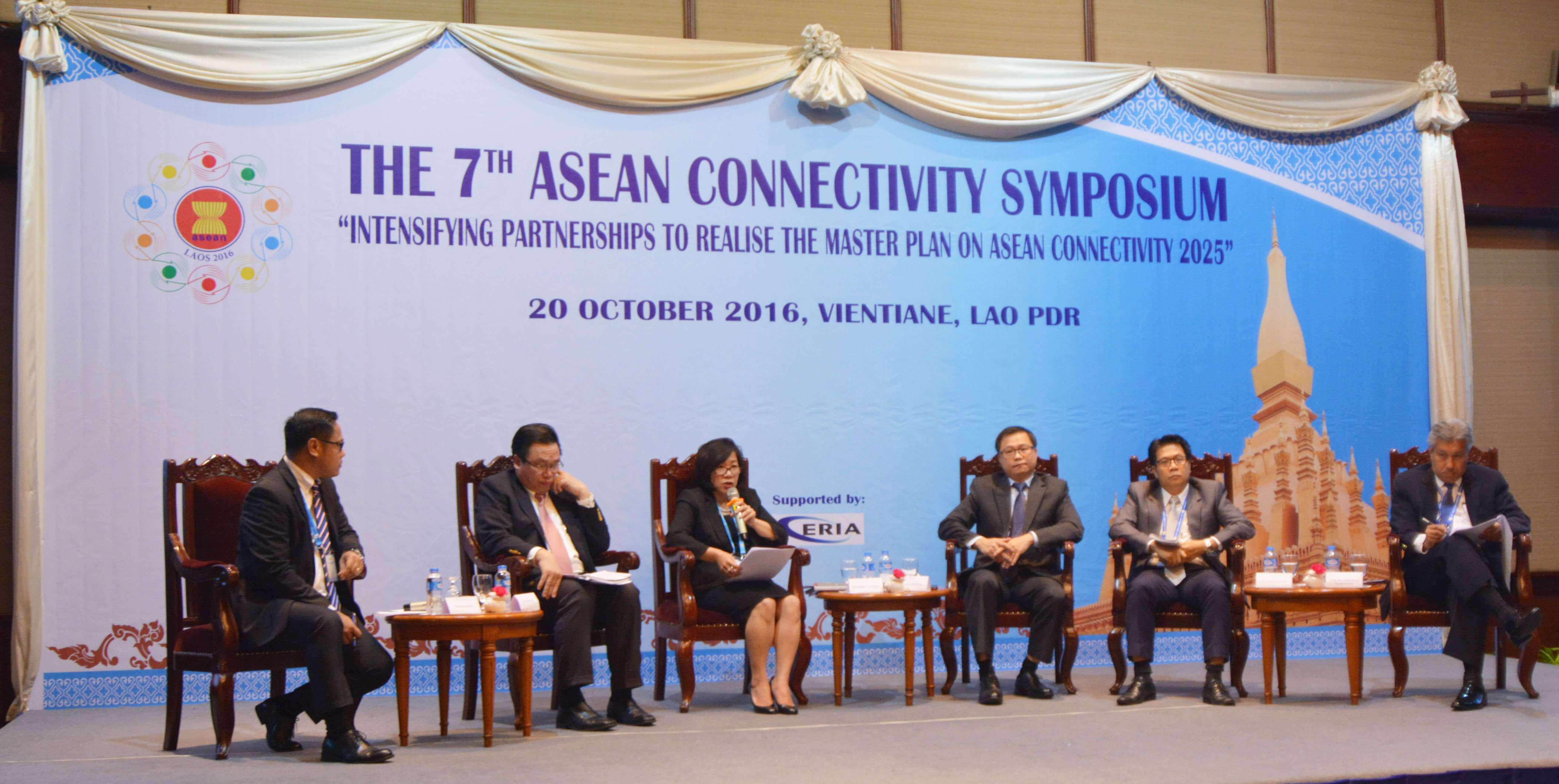 20 October 2016
ASEAN strengthens partnership for enhanced connectivity
VIENTIANE, 20 October 2016 - ASEAN held the 7th ASEAN Connectivity Symposium today in Vientiane, Lao PDR to engage stakeholders in realising the Master Plan on ASEAN Connectivity (MPAC) 2025, recognising that their ownership and cooperation are crucial to the long-term success and sustainability of the MPAC 2025 initiatives.
Under the theme "Intensifying Partnership to Realise the Master Plan on ASEAN Connectivity 2025", the symposium brought about various stakeholders including ASEAN Connectivity Coordinating Committee, relevant ASEAN sectoral bodies, Dialogue Partners, international organisations and multilateral development banks, private sector representatives, as well as academia and the media, to discuss and debate on how to implement the MPAC 2025 effectively.
"It is important to leverage on the opportunities presented by the five strategic areas under the new Master Plan, namely, sustainable infrastructure, digital innovation, seamless logistics, regulatory excellence, and people mobility by mobilising resources including expertise and supportive partnerships to achieve a seamlessly and comprehensively connected ASEAN that will promote competitiveness, inclusiveness and greater sense of community," said Thongphane Savanphet, Vice Minister of Foreign Affairs of Lao PDR.
Prof. Hidetoshi Nishimura, President of the Economic Research Institute for ASEAN and East Asia (ERIA), mentioned, "In order to be resilient to such economic uncertainty and further deepen economic integration within and broader ASEAN region, acceleration of infrastructure development and improvement of investment circumstances through the MPAC 2025 implementation remain imperative. All relevant stakeholders need to be involved in this communication and cooperation and to ensure mobilisation of financial and human resources, to realise its implementation led by ACCC members and each Government."
Adopted by the ASEAN Leaders earlier this year, the MPAC 2025 aims to realise a seamlessly and comprehensively connected and integrated ASEAN which brings improved infrastructure, enhanced technology, lower supply chain cost and ease of travel for all ASEAN citizens.
This year, the ASEAN Connectivity Symposium is organised by the Ministry of Foreign Affairs of Lao PDR as Chair of the ACCC, with the assistance of the ASEAN Secretariat and the support of ERIA. About 200 participants attended the symposium.