ASEAN Secretariat News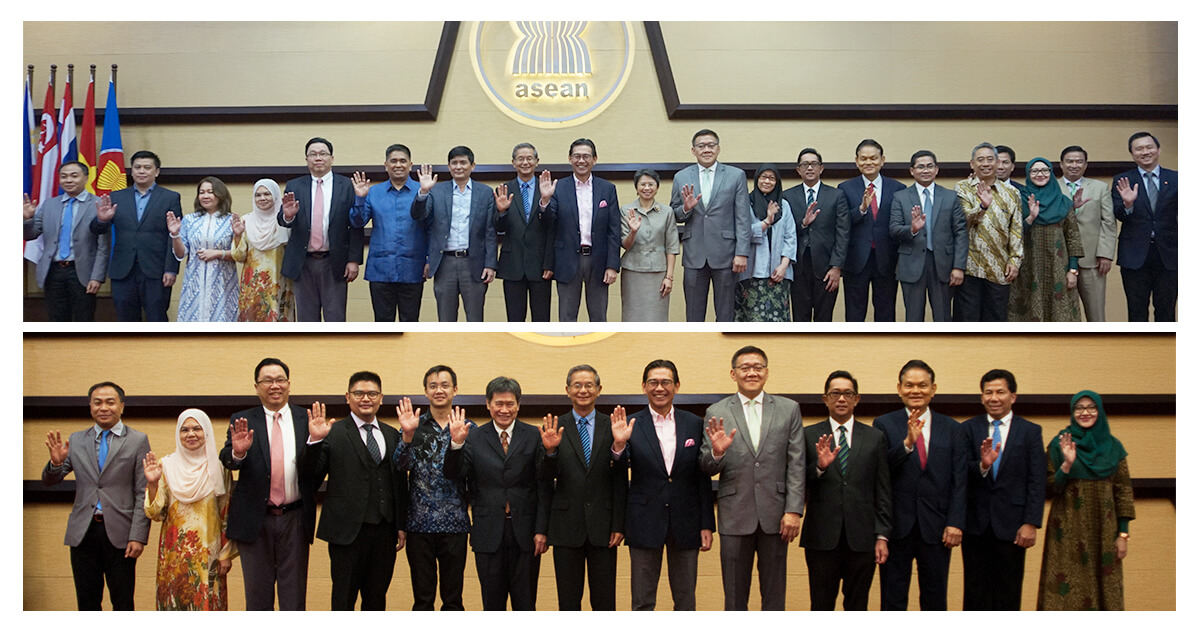 14 March 2018
New ASEAN body, the Lead Implementing Body for Sustainable Infrastructure, established to strengthen connectivity and infrastructure
JAKARTA, 14 March 2018 - The inaugural meeting of the Lead Implementing Body for the Master Plan on ASEAN Connectivity MPAC 2025 Strategic Area on Sustainable Infrastructure (LIB-SI) was held on 14 March at the ASEAN Secretariat, Jakarta. The establishment of the LIB-SI is a milestone as ASEAN intensifies infrastructure development efforts and cooperation in the region.
The role of LIB-SI is to spearhead the development of sustainable infrastructure under MPAC 2025. During the meeting, the LIB-SI representatives exchanged views on a wide range of issues, including the development of a work plan for sustainable infrastructure and the potential challenges in implementing MPAC 2025 initiatives related to sustainable infrastructure. The LIB-SI representatives also had an interface with the ASEAN Connectivity Coordinating Committee (ACCC), which is the ASEAN body that coordinates overall implementation of MPAC 2025. They discussed ways to enhance coordination between the two bodies and potential project ideas to deliver MPAC 2025 and sustainable infrastructure goals.
Secretary-General of ASEAN Dato Lim Jock Hoi emphasised that improving regional capabilities in infrastructure development through systematic collaboration and learning among all the stakeholders involved will help to turn our vision for a well-connected ASEAN into reality.
Mr. Khoo Teng Chye, Executive Director of the Centre for Liveable Cities, Chair of LIB-SI and Chair of the meeting, highlighted the complementary relationship between MPAC 2025 and the ASEAN Smart Cities Network. The MPAC 2025 attempts to articulate strategies and implement projects at regional and national level to improve ASEAN Connectivity while the Network is a way at city level to execute the MPAC 2025 with the use of technology.
Ambassador Tan Hung Seng, Chair of ACCC, stressed the importance of strengthening cooperation and coordination among the various ASEAN sectoral bodies involved in developing sustainable infrastructure, which is a very important cross-cutting issue for all ASEAN Member States.
The call for closer cooperation in infrastructure development is timely given that ASEAN requires annual infrastructure investment of more than US$110 billion in order to meet the needs of its Member States. Against such a backdrop, ASEAN has been developing a pipeline of infrastructure projects, improving infrastructure productivity, and formulating innovative approaches to advance sustainable urbanisation, including smart city networking and partnership.
The meeting, was attended by the representatives of ASEAN Member States from agencies in charge of national planning and development, transport and public works.
View all photos here.