Regional Efforts Related to ASEAN Connectivity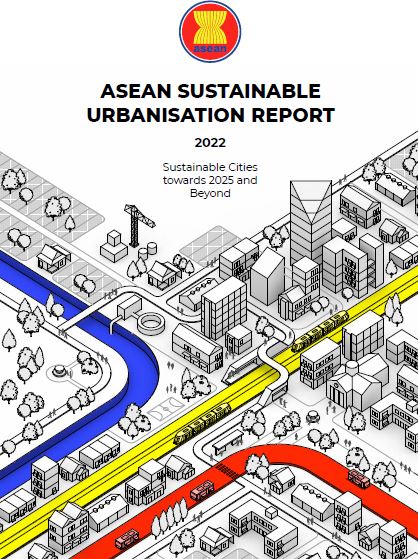 8 December 2022
ASEAN Sustainable Urbanisation Report
The ASEAN Sustainable Urbanisation Report aims to capture the diversity of urban contexts across ASEAN Member States, in particular the increasing importance of secondary cities and the need to fully harness their potential. It seeks to support a shared understanding of the opportunities and challenges of urbanisation and highlight common ways forward for a sustainable urban future.
Aligned with the ASEAN Sustainable Urbanisation Strategy (ASUS), the Report offers updated research, analysis, and perspectives on the trends and findings contained within the ASUS. Divided into two main sections, the Report analyses the key cross-cutting enablers and priority areas for achieving urban sustainability identified in the ASUS, providing experiences and best practices from cities across ASEAN.
The Report highlights the rapid growth of secondary cities in ASEAN and their role in defining regional urbanisation and meeting regional and global frameworks. Secondary cities face challenges in resourcing, financing, capacity, building partnerships and connectivity, but are also an opportunity to realise sustainable urbanisation.
The Report also furthers alignment between the ASUS and the main ASEAN strategies and frameworks with global agendas, in particular the Sustainable Development Goals and the New Urban Agenda.
Download the full publication