Regional Efforts Related to ASEAN Connectivity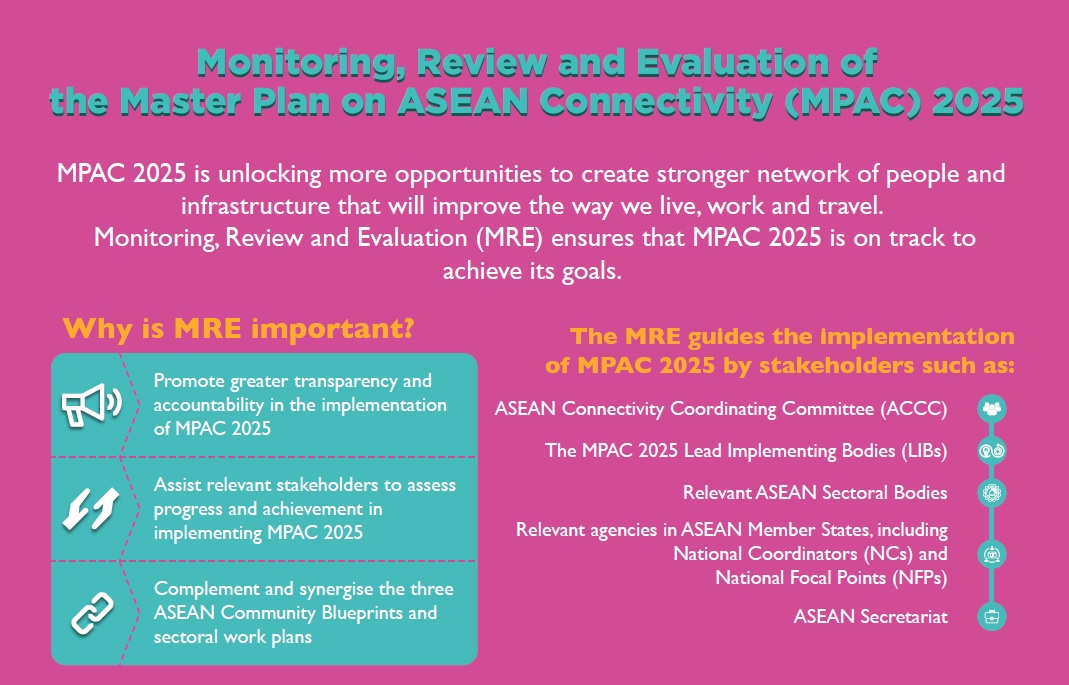 30 September 2020
Infographic – Monitoring, Review and Evaluation of the MPAC 2025
Master Plan on ASEAN Connectivity (MPAC) 2025 is unlocking more opportunities to create stronger network of people and infrastructure that will improve the way we live, work and travel.
Monitoring, Review and Evaluation (MRE) ensures that MPAC 2025 is on track to achieve its goals.
Download this infographic to learn more on MPAC 2025 MRE mechanism.