ASEAN Secretariat News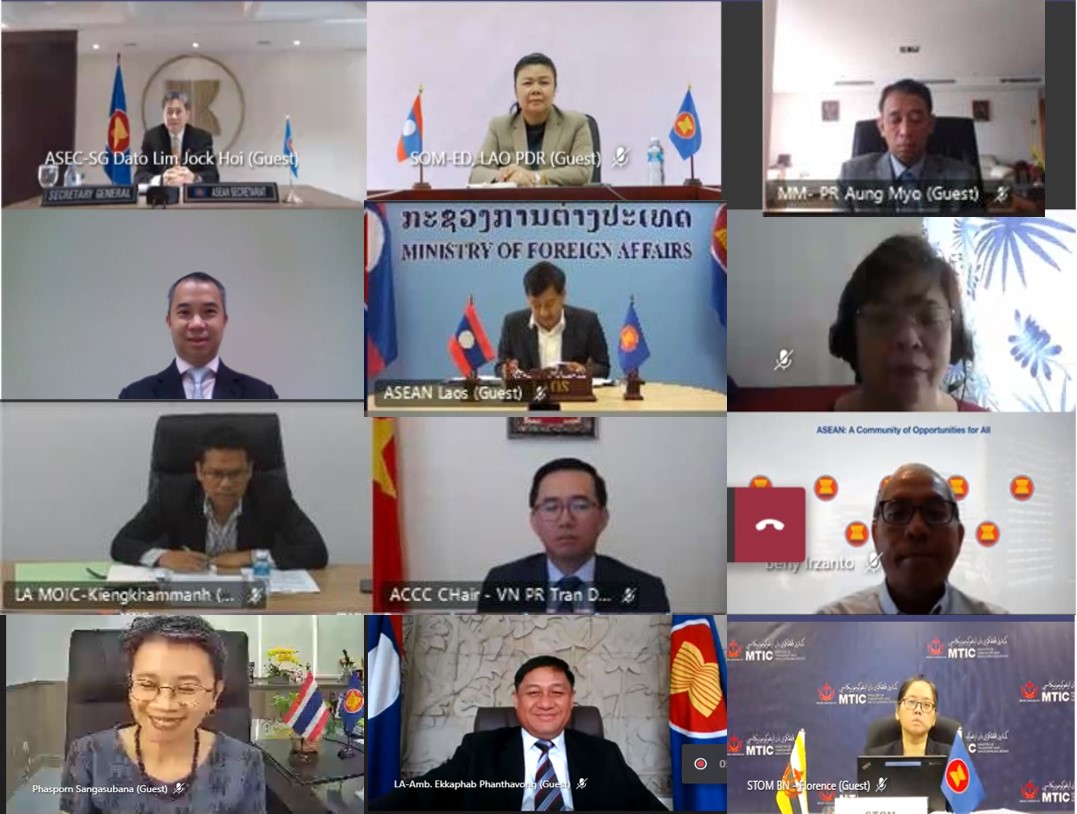 19 October 2020
ASEAN holds workshop to enhance regional supply chain efficiency
JAKARTA, 19 October 2020 - Today, ASEAN Member States government officials, Dialogue Partners and other External Partners attended a regional workshop on "Development of ASEAN Database on Trade Routes and Framework for Enhancing Supply Chain Efficiency."
The virtual workshop is a project under the Master Plan on ASEAN Connectivity 2025 towards achieving a seamless and competitive ASEAN; through lowering supply-chain costs; and improving supply-chains speed and reliability across the region.
In his opening remarks, Secretary-General of ASEAN Dato Lim Jock Hoi emphasised that in times of crisis, an efficient and resilient region-wide logistics services network is paramount to ensure seamless flow of goods and services.
"Facing the far-reaching impacts of COVID-19 pandemic, enhancing supply chain connectivity is crucial to build back better," said Dato Lim. "By identifying common priorities, designing strategies to improve efficiency, and addressing risks more effectively, we are in a better position to work together to achieve a more integrated and connected ASEAN," he concluded.
On his part, Permanent Representative of Viet Nam to ASEAN and Chair of the ASEAN Connectivity Coordinating Committee Ambassador Tran Duc Binh underlined that, "this timely endeavour demonstrates ASEAN's commitment to mitigate the impact of COVID-19 pandemic on the region, highlighting a cohesive and responsive ASEAN."
The workshop discussed the supply-chain challenges ASEAN is facing along the priority trade routes, and shared recommendations to improve logistics performance.
Participants also exchanged views on the preliminary findings and ways forward to develop regional trade routes, enhance ASEAN supply chain efficiency, and with the use of digital technologies to build resilience.
The "Development of ASEAN Database on Trade Routes and Framework for Enhancing Supply Chain Efficiency" is a joint effort between the ASEAN Connectivity Coordinating Committee, Senior Economic Officials Meeting and Senior Transport Officials Meeting. It is expected to conclude by mid-2021.
More information