ASEAN Secretariat News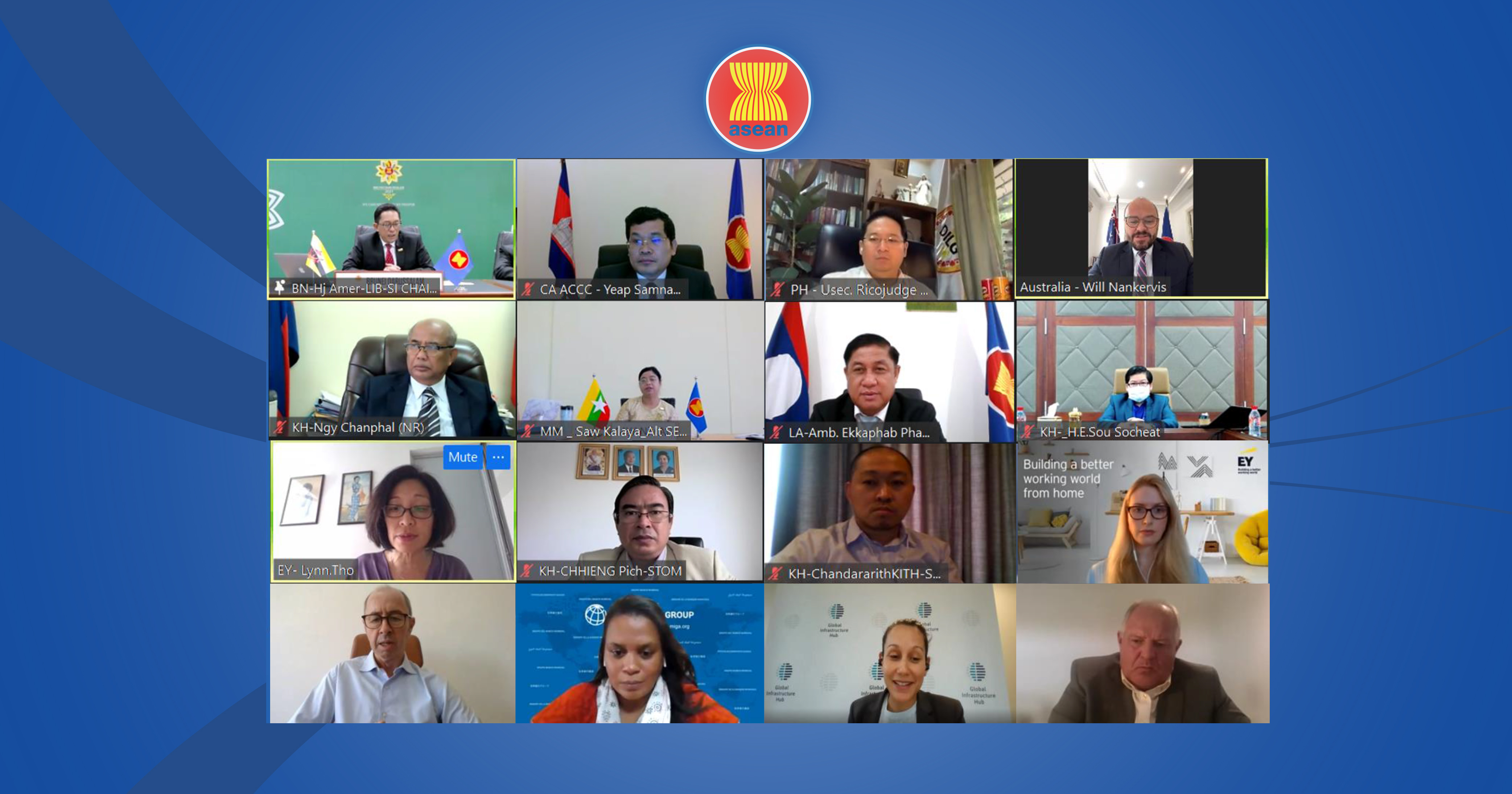 27 May 2021
ASEAN socialises regional infrastructure productivity framework
JAKARTA, 27 May 2021 - Today, the Lead Implementing Body for the Master Plan on ASEAN Connectivity (MPAC) 2025 Strategic Area of Sustainable Infrastructure (LIB-SI) concluded the Socialisation Forum of the Framework for Improving ASEAN Infrastructure Productivity which took place on 24 and 27 May.
The two-day virtual forum was supported by the ASEAN Secretariat and received funding support from the ASEAN-Australia Development Cooperation Program Phase II. It gathered more than 160 participants, including representatives from ASEAN Sectoral Bodies, ASEAN Dialogue Partners, Sectoral Dialogue Partners, Development Partners, and representatives from multilateral development banks.
"ASEAN region is still in great need of infrastructure development as we aspire to grow our economies and enhance the regions investment environment for attracting foreign direct investment," said the Chair of LIB-SI, Awang Haji Amer Hishamuddin Zakaria, Permanent Secretary of Brunei Darussalam's Ministry of Development.
ASEAN Leaders welcomed the finalisation of the framework at the 37th ASEAN Summit in November 2020. The framework was developed under MPAC 2025 and aimed to address the challenge of improving infrastructure productivity to achieve quality growth, inclusive development, and greater integration and connectivity in ASEAN.
With limited resources, ASEAN Member States will need to increase not only in the infrastructure spending but also in the productivity of the infrastructure itself.
The Chair of LIB-SI underscored that, "this would mean focusing on better project selection, making sure there is improved efficiency in delivery, greater accountability, strong infrastructure governance, robust financing framework, and most importantly, maximising the life span and capacity of existing assets."
Studies suggest that ASEAN could save infrastructure costs by US$44-74 billion per year when infrastructure productivity is optimised.
At the forum, participants learned more about the framework and exchanged views and experience on infrastructure productivity topics, including the impact of the COVID-19 pandemic on infrastructure, and hands-on exercise to develop draft action plans under infrastructure productivity workstreams.
The framework recommends 36 priority actions within seven work-streams to help ASEAN Member States enhance productivity throughout the whole lifecycle of infrastructure. Prioritisation and action plan toolkits were developed to support the framework implementation.
The framework can be downloaded here.