ASEAN Secretariat News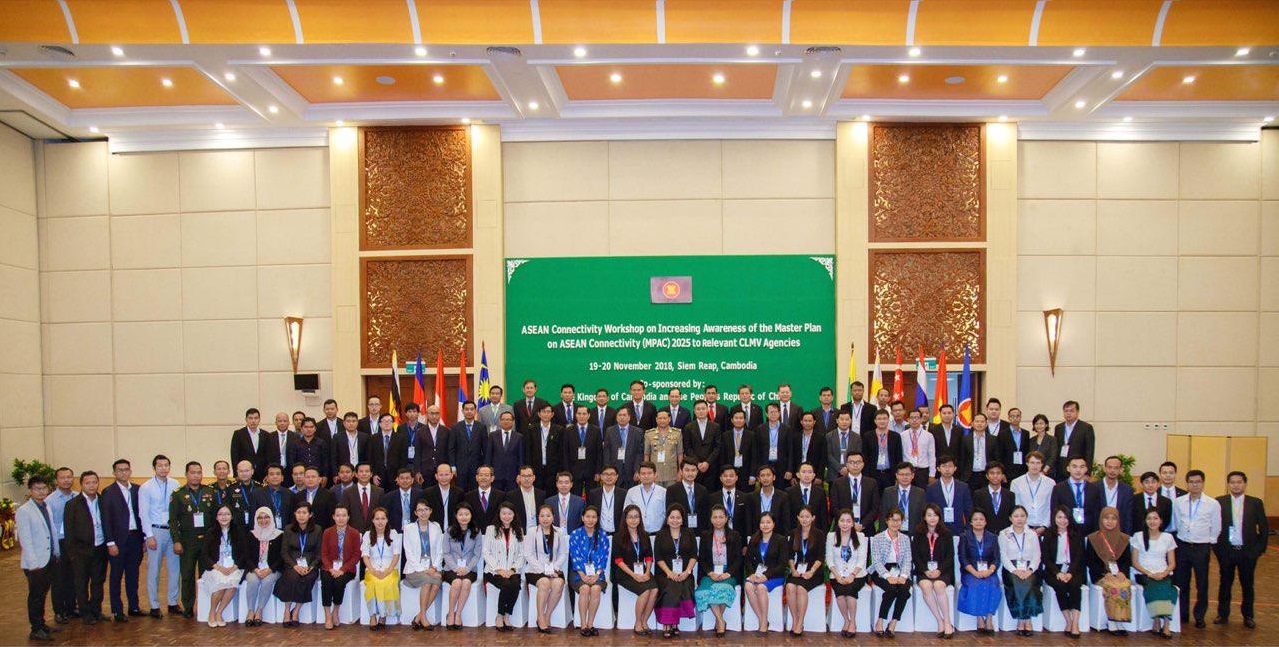 21 November 2018
ASEAN promotes awareness of the Master Plan on ASEAN Connectivity (MPAC) 2025 to relevant CLMV agencies
SIEM REAP, 19 November 2018- In an effort to increase greater understanding and awareness of the Master Plan on ASEAN Connectivity (MPAC) 2025, the Cambodian government organised a workshop on the master plan in Siem Reap, on 19-20 November.
Titled ASEAN Connectivity Workshop on Increasing Awareness of the Master Plan on ASEAN Connectivity (MPAC) 2025 to Relevant CLMV Agencies, the workshop was attended by more than 130 participants from various stakeholders, including government officials, academic, scholars, and private sectors from Cambodia, Lao PDR, Myanmar, Thailand, Viet Nam, the ASEAN Secretariat, the Peoples Republic of China, the Asian Infrastructure Investment Bank, and the ASEAN-China Centre.
The workshop aimed to support the implementation of common priorities in MPAC 2025 and to promote closer coordination, cooperation and partnership among relevant stakeholders, including the national coordinators and national focal points of each strategic area, national representatives of lead implementing bodies, as well as line-ministries/agencies of the CLMV countries. It also provided a platform to share information, lessons-learned, and best practices in the implementation of the five strategic areas of MPAC 2025, namely, sustainable infrastructure, digital innovation, seamless logistics, regulatory excellence and people mobility. Additionally, it promoted a friendly and cooperative atmosphere for participants in developing their network for sharing best practices in implementing various MPAC 2025 initiatives and project proposals.
Kan Pharidh, the Secretary of State and ASEAN SOM Leader of Cambodia, Ministry of Foreign Affairs and International Cooperation of Cambodia, highlighted that MPAC 2025 was an ambitious multi-year, cross-pillar, cross-sectoral undertaking that has just entered its early stages of implementation. He also underlined the need to promote closer engagement and socialisation among all stakeholders to raise the profile and awareness of ASEAN Connectivity, and the importance to sustain efforts to socialise MPAC 2025 to relevant stakeholders.
In a similar view, Tauch Chankosal, Secretary of State and National Coordinator, Ministry of Public Works and Transport of Cambodia, stated that 2025 is only a few years to come from now, so we must work together to achieve our goals of the MPAC 2025 five strategic areas.
The workshop was organised by the Ministry of Foreign Affairs and International Cooperation of Cambodia, in collaboration with the Ministry of Public Works and Transport and the Peoples Republic of China through funding support by the ASEAN-China Cooperation Fund.
***