ASEAN Secretariat News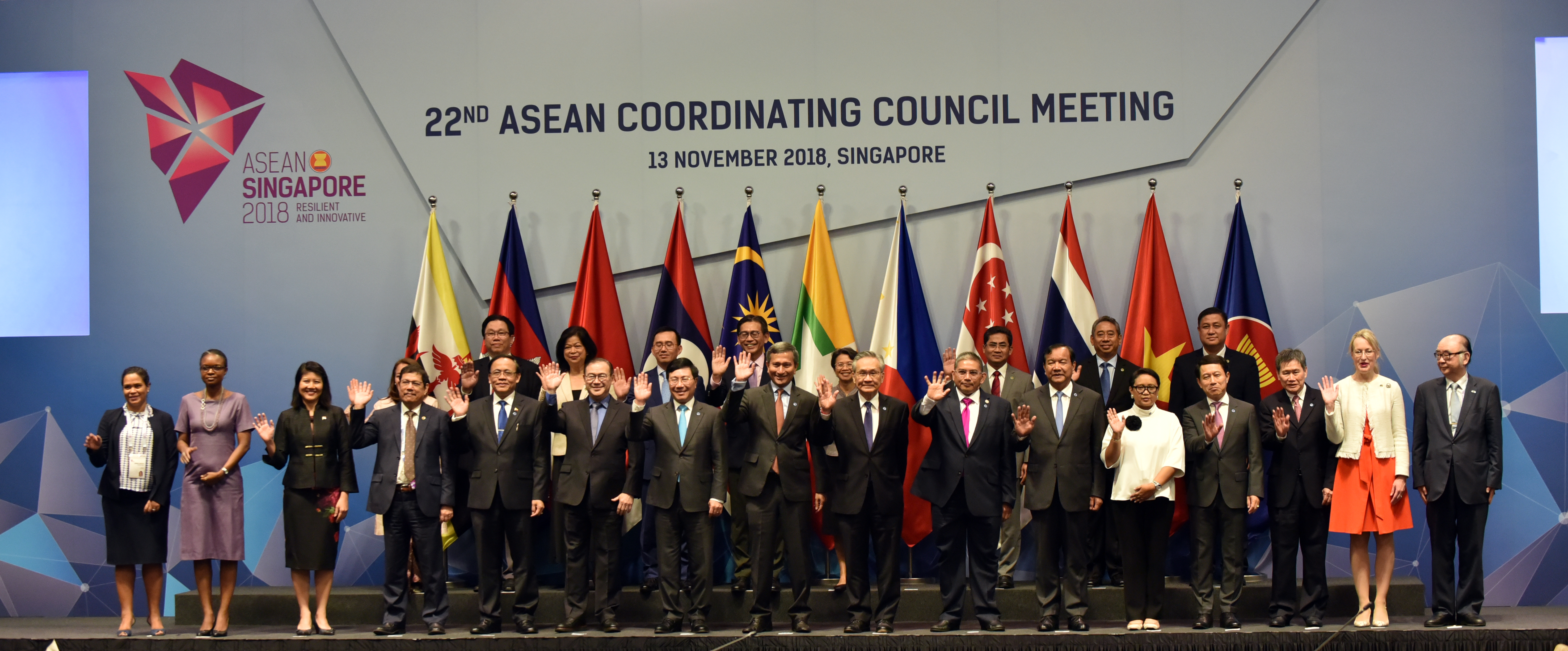 13 November 2018
THE MASTER PLAN ON ASEAN CONNECTIVITY 2025 DELIVERABLES FOR 2018 AND ASEAN CONNECTIVITY MICROSITE LAUNCHED
SINGAPORE, 13 November 2018- The ASEAN Coordinating Council (ACC) launched three Master Plan on ASEAN Connectivity (MPAC) 2025 priority deliverables and the ASEAN Connectivity microsite at the 22nd ACC Meeting.
The MPAC 2025 aims to achieve a seamlessly and comprehensively connected and integrated ASEAN to promote competitiveness, inclusiveness, and a greater sense of ASEAN Community. Although MPAC 2025 is a multi-year roadmap that is currently in the early stages of implementation, it has made substantive progress across its five Strategic Areas; namely Sustainable Infrastructure, Digital Innovation, Seamless Logistics, Regulatory Excellence, and People Mobility.
During its Chairmanship of the ASEAN Connectivity Coordinating Committee (ACCC), Singapore has identified three priority deliverables. One, the establishment of a rolling priority pipeline of ASEAN infrastructure projects to attract more public and private investments into infrastructure in ASEAN. Together with the World Bank, ASEAN expects to develop an initial list of priority ASEAN infrastructure projects by the first quarter of 2019.
Two, the development of a sustainable urbanisation strategy for ASEAN, with city specific-action plans and tool kits for cities to use as a template to mitigate urban challenges. The projects were developed by the ACCC and the Lead Implementing Body for Sustainable Infrastructure (LIB-SI), with the support of the ASEAN-Australia Development Cooperation Programme (AADCP) Phase II.
Three, the study on the adoption of digital technology by micro, small, and medium-sized enterprises (MSMEs) to ascertain how to encourage more regional MSMEs to use digital technology as an enabler to increase their capacities and amplify their reach as we move into the fourth industrial revolution. The Economic Research Institute for ASEAN and East Asia (ERIA) is supporting the study.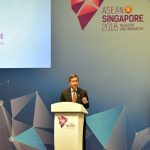 In his remarks, the Singapores Minister for Foreign Affairs, Dr Vivian Balakrishnan expressed satisfaction at the tangible progress made by MPAC 2025 in the current year, and explained that the three priority deliverables were selected to address important challenges facing ASEAN; namely, infrastructure development, urbanisation, and promotion of MSMEs, which account for between 95 to 99% of businesses in ASEAN.
The Secretary-General of ASEAN Dato Lim Jock Hoi emphasised that, the launch is a critical step in a multi-year journey towards a connected ASEAN. Effective delivery of MPAC 2025 requires coordinated planning and decision-making, participatory approach, cooperative endeavour, mutually beneficial partnership and shared responsibility on the part of relevant stakeholders.
The ACCC has also developed the ASEAN Connectivity microsite aimed to raise awareness of ASEAN Connectivity, explain its impacts, and update stakeholders on the implementation of MPAC 2025 Initiatives and projects. The development of the microsite was also supported by the AADCP II.
More information on the deliverables can be found on ASEANs official website and ASEAN Connectivity microsite.
***