ASEAN Secretariat News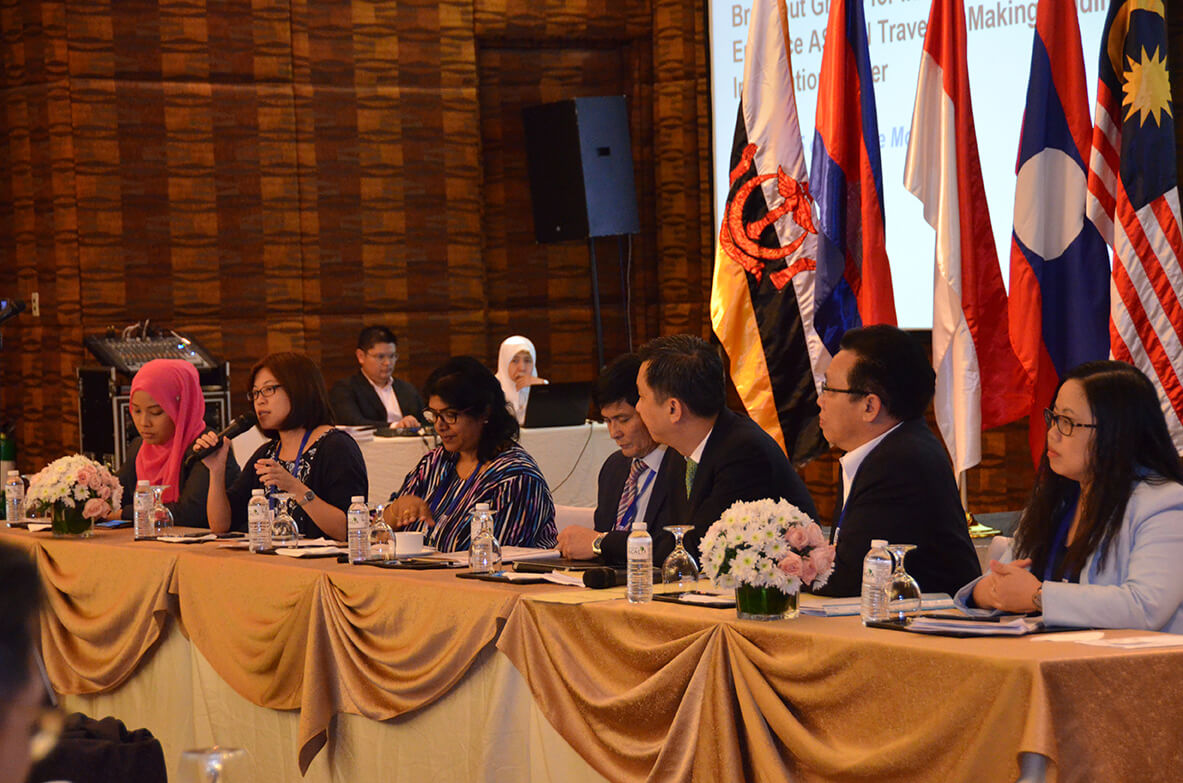 13 July 2017
Moving Forward Together in Implementing MPAC 2025
MANILA, 13 July 2017 - The Master Plan on ASEAN Connectivity (MPAC 2025) Initiative and Project Concepts Forum was held on 12-13 July 2017 in Alabang, Metro Manila, Philippines, to discuss the development of MPAC 2025 projects and deliberate on challenges related to its implementation.
This Forum is indeed timely as it would lay the foundations towards the implementation of the Master Plan on ASEAN Connectivity, through consultation and coordination with all concerned stakeholders on the development of MPAC 2025 projects, said H.E. Ambassador Elizabeth P. Buensuceso, the Chair of ASEAN Connectivity Coordinating Committee (ACCC) and Permanent Representative of the Philippines to ASEAN.
Inclusive implementation and synergies of each initiative of the MPAC 2025 are a key challenge for realising ASEAN Connectivity. We have already and potentially recognised the importance and benefit of ensuring connectivity. We, however, seem to be still struggling to find out how to better implement the MPAC 2025. I do expect and encourage all participants to share their knowledge and information with each other for better implementation, said Prof. Hidetoshi Nishimura, President of the Economic Research Institute for ASEAN and East Asia (ERIA).
The Forum participants shared their perspectives on the processes, outputs and intended outcomes of implementing the MPAC 2025 initiatives. They deliberated on the specific activities of each MPAC 2025 initiatives, delved into the respective project management and implementation arrangements, and highlighted the risks to implementation of MPAC 2025 projects. The Forum also underscored the importance of leveraging on the expertise available, drawing on the synergies created by related initiatives, and harnessing the support of internal and external stakeholders to advance the implementation of MPAC 2025.
H.E. Elizabeth Jane Duke, Ambassador of Australia to ASEAN mentioned that, Australia is proud to support the important work of the Connectivity Forum, in partnership with ASEAN, the Philippines Government and ERIA. The Forum was a key milestone for MPAC 2025, delivering concrete and practical project concepts for implementation. Successful implementation of MPAC 2025 will make a real difference to the people of ASEAN, promoting greater competitiveness, inclusiveness and genuine community building through a comprehensive approach to regional integration. Australia supported ASEAN in the development of MPAC 2025, and stands ready to help take its ambitious agenda forward into implementation.
MPAC 2025 Forum was organised by the Department of Foreign Affairs of the Philippines, with the assistance of the ASEAN Secretariat and the support of the ASEAN-Australia Development Cooperation Program Phase II (AADCP II) and ERIA. The Forum brought together approximately 200 delegates comprising of ACCC, relevant ASEAN Sectoral Bodies and implementing agencies, National Coordinators and National Focal Points for MPAC 2025, Dialogue Partners, and international organisations.