Regional Efforts Related to ASEAN Connectivity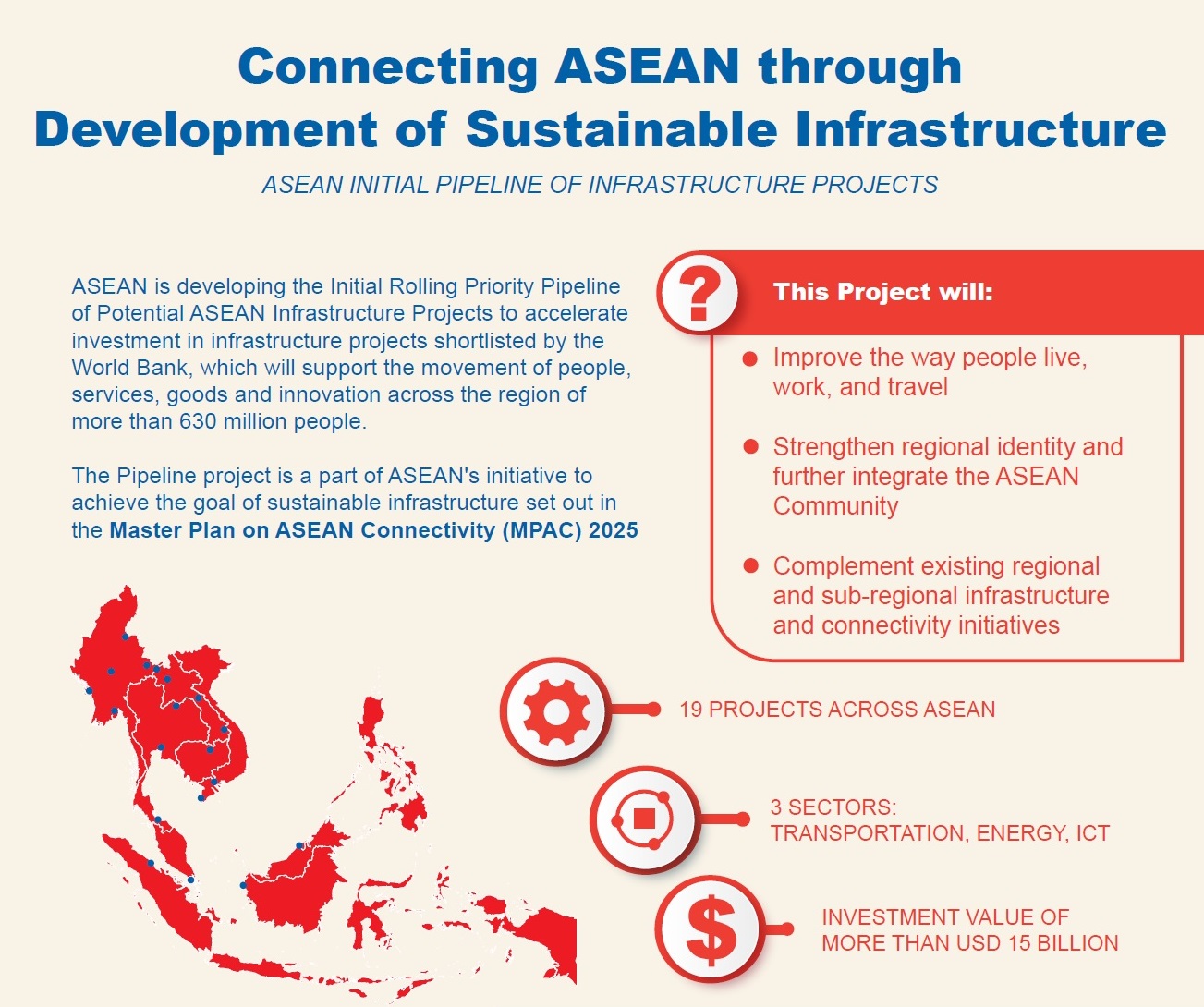 6 December 2019
Infographic: ASEAN Initial Pipeline of Infrastructure Projects
ASEAN is developing the Initial Rolling Priority Pipeline of Potential ASEAN Infrastructure Projects to accelerate investment in infrastructure projects shortlisted by the World Bank, which will support the movement of people, services, goods and innovation across the region of more than 630 million people.
The Pipeline project is a part of ASEAN's initiative to achieve the goal of sustainable infrastructure set out in the Master Plan on ASEAN Connectivity (MPAC) 2025.
Download this Infographic on ASEAN Initial Pipeline of Infrastructure Projects as well as the two booklets on approach & context and project briefs to learn more about the project.