Regional Efforts Related to ASEAN Connectivity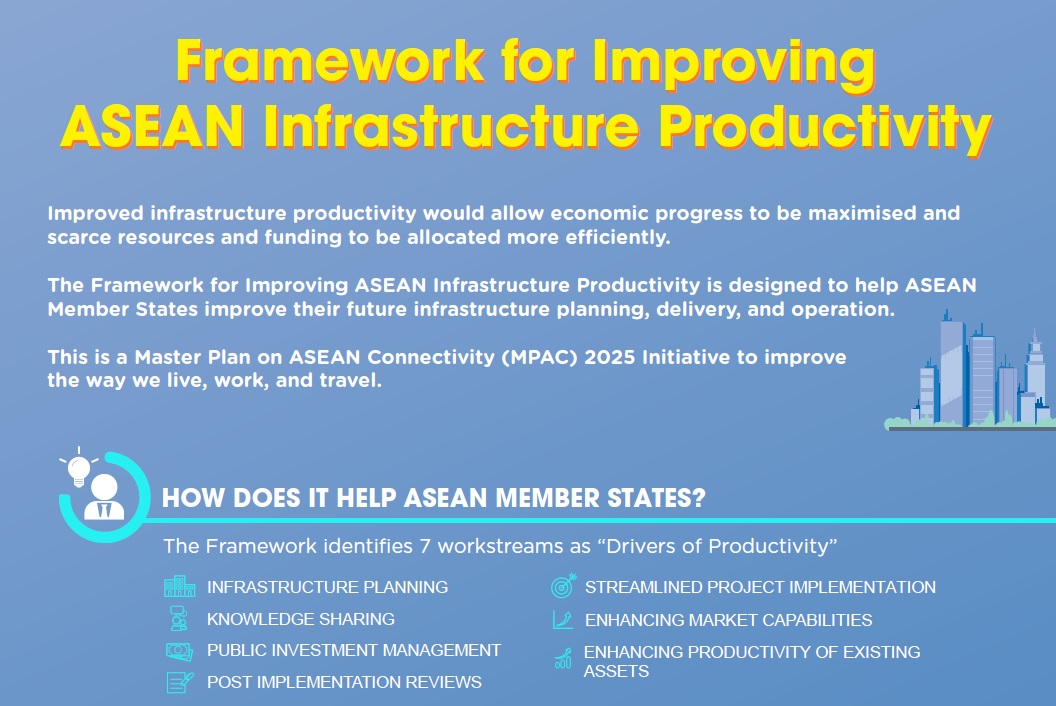 23 October 2020
Infographic – Framework for Improving ASEAN Infrastructure Productivity
Sustainable infrastructure is critical to pandemic recovery and adaptation to the new normal. ASEAN, through the Lead Implementing Body for Sustainable Infrastructure (LIB-SI), has developed a Framework for Improving ASEAN Infrastructure Productivity that aims to help ASEAN Member States improve their infrastructure planning, delivery, and operation.
Download this infographic to learn more about the Framework.
For full publication of the Framework, please visit here.