National Efforts Related to ASEAN Connectivity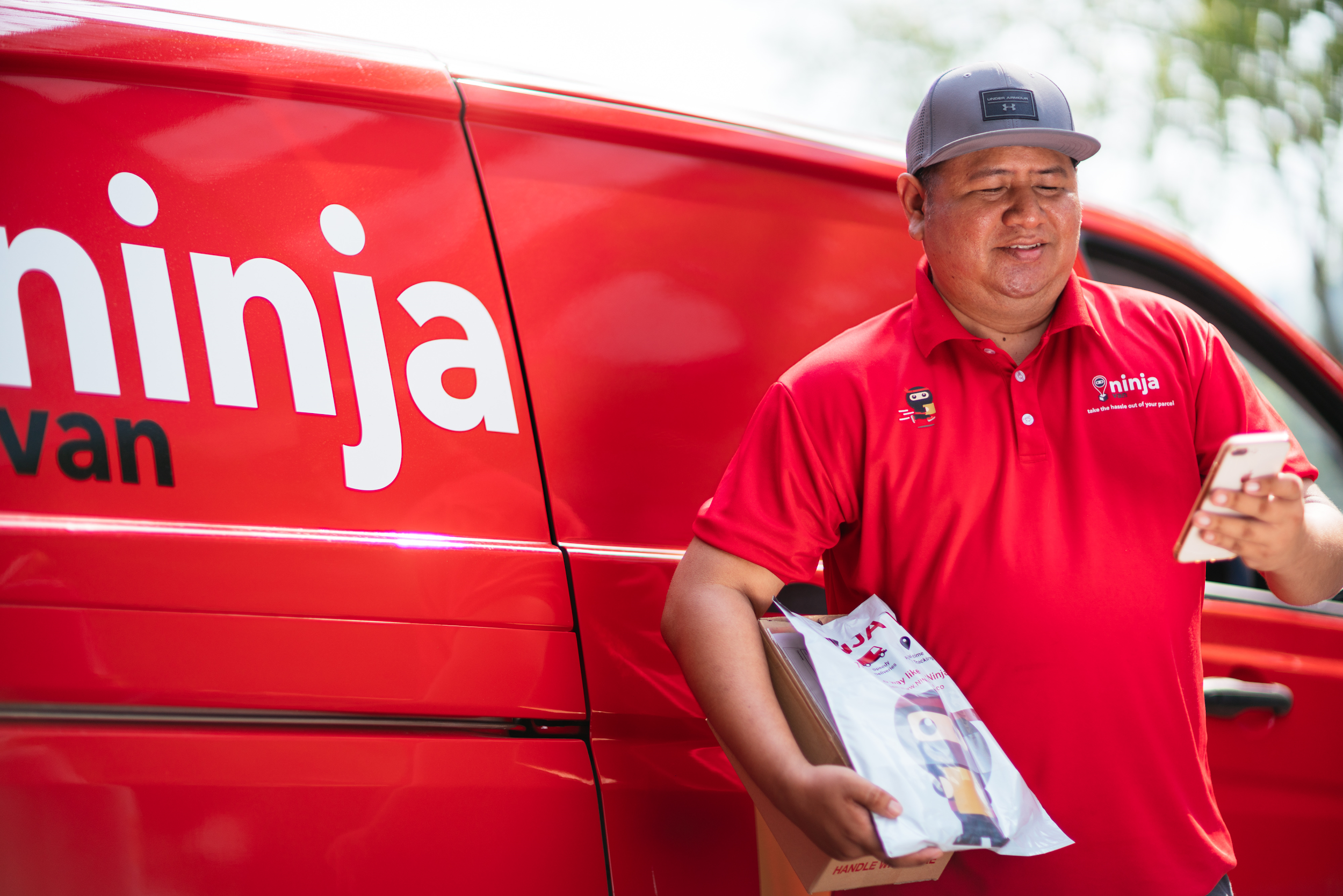 Digital Innovation, Seamless Logistics | 12 March 2021
Ninja Van – Singapore
The potential of ASEAN's digital economy is immense with over 400 million internet users or 70 percent of ASEANs population in 2020. Even Micro, Small and Medium Enterprises (MSMEs) across the region are now taking advantage of e-commerce to reach new customers. The COVID-19 pandemic has accelerated the growth of e-commerce. According to a recent study by Google, the pandemic has led to an increase in the number of digital consumers in ASEAN by 36 percent. This was accompanied by a surge in the demand for delivery services.
Ninja Van, a Singapore-based tech-enabled express delivery company, provides hassle-free delivery services for businesses of all sizes across Southeast Asia. The company operates on a hub-and-spoke model and leverages on its proprietary technology and processes to provide real-time delivery updates and enable faster delivery services for Business to Business (B2B) and Business to Consumer (B2C) segments, including the fast growing Anything to Consumer (X2C) market.
Using algorithms to optimise route deliveries and reduce costs, Ninja Van's digital platform tracks deliveries in real-time, providing both businesses and parcel recipients with timely status updates at every stage of the parcel delivery cycle. Through Ninja Van's services, businesses can provide domestic and cross-border logistics solutions to ensure seamless transportation of goods from source to consumers, giving them the opportunity to focus more on their core operations to offer greater variety and better products and services. With a network covering six countries across Southeast Asia (Singapore, Malaysia, Philippines, Indonesia, Thailand and Vietnam), Ninja Van has helped to strengthen connectivity in ASEAN, bringing businesses and peoples across the region ever closer together.
During COVID-19, Ninja Van continued to refine its in-house technology-centric solutions to match the logistical needs of businesses going digital while keeping its staff and customers safe. For example, it launched a proprietary Ninja Chat instant messaging system between delivery staff, shippers and customers and added a contactless delivery option. The Ninja Chat system which is offered across some of Southeast Asia's most popular social messaging platforms (Facebook Messenger, Telegram, Zalo, etc), allows users to directly manage their deliveries and chat directly with the Ninja Van team. The adoption of Enterprise Singapore's Guide on Business Continuity Planning for COVID-19 has also helped Ninja Van and its business partners build resilience to the disruptions posed by COVID-19. The importance of seamless logistics to Ninja Vans COVID-19 response was also demonstrated through Ninja Van's launch of same-day delivery services of essential goods during the lockdown in the Philippines. In Singapore, the company delivered care packs to those in need during the pandemic.
This is a story of how a business has successfully leveraged digital innovation to connect businesses and peoples across ASEAN.
For more information, please visit: