Regional Efforts Related to ASEAN Connectivity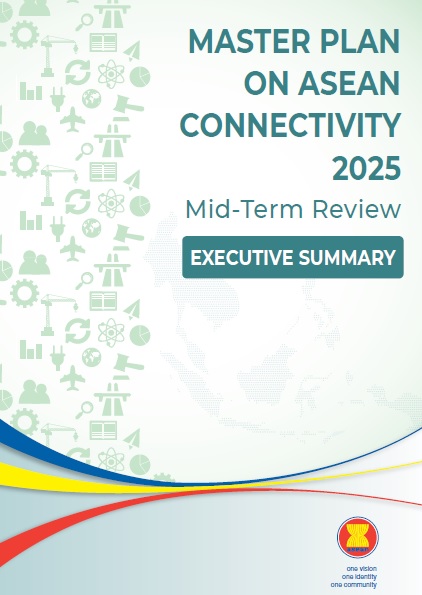 1 March 2021
The Mid-Term Review of Master Plan on Connectivity (MPAC) 2025
The Master Plan on ASEAN Connectivity (MPAC) 2025, adopted by ASEAN Leaders at the 28th / 29th ASEAN Summits in Vientiane, Lao PDR, in September 2016 aims to achieve a seamlessly and comprehensively connected and integrated ASEAN that will promote competitiveness, inclusiveness, and a greater sense of Community. It comprises 15 initiatives in the five strategic areas of: (i) Sustainable Infrastructure; (ii) Digital Innovation; (iii) Seamless Logistics; (iv) Regulatory Excellence; and (v) People Mobility.
This Mid-Term Review (MTR) of MPAC 2025 takes stock of the progress; highlights successes and challenges in the implementation of MPAC 2025; identifies and establishes linkages to other ASEAN and external initiatives; and makes recommendations for adjustments to ensure relevance and to boost implementation at both regional and national levels. In particular, the MTR assesses the relevance in light of emerging trends in the region, focus on the ongoing COVID-19 pandemic which has major implications for connectivity.
Download the Executive Summary and the Infographic of the MTR of MPAC 2025 to find out more on the key findings of MPAC 2025 progress, the potential impact of MPAC 2025, key challenges and recommendations.